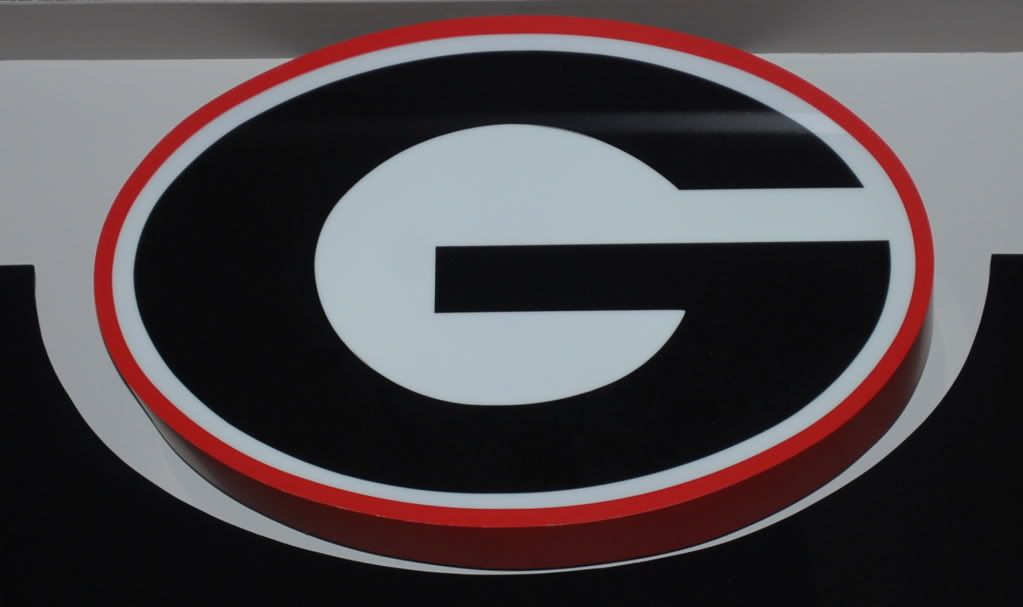 It was a beautiful Sunday afternoon in Athens as the Lady Bulldogs took on Tennessee.  Harshness of the mid-afternoon sun and shooting through the "net" made for a difficult time capturing the action on the field.  Here are some of the highlights.
The safety net
Alisa Goler hits a homer.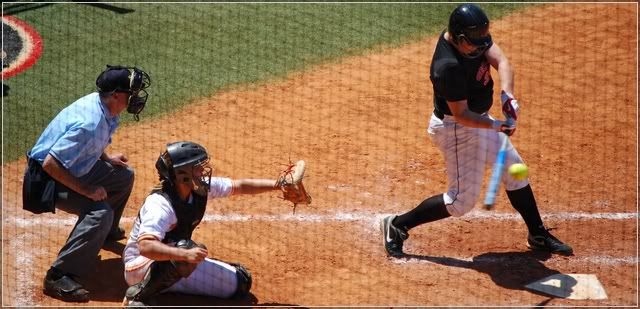 Tori Moody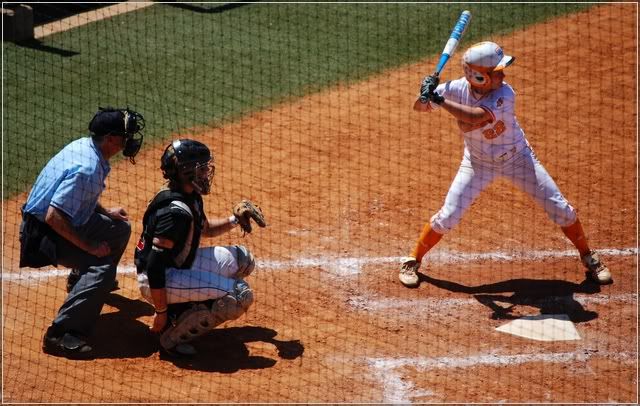 Kristyn Snadbertg catching
Christie Hamilton burning one in.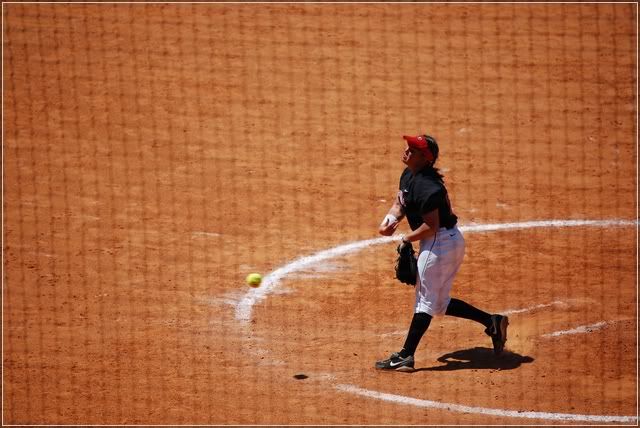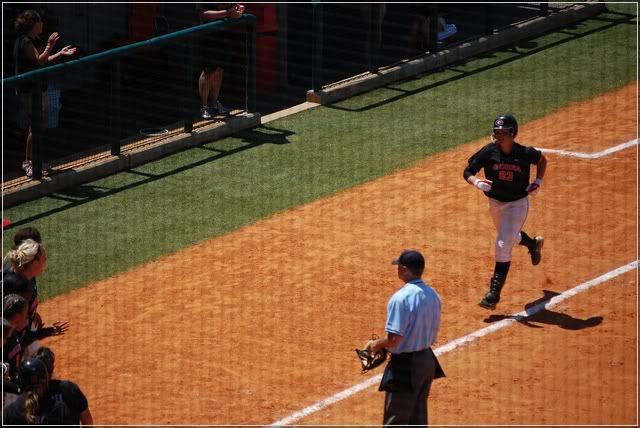 Kristyn Sandberg bringing it home.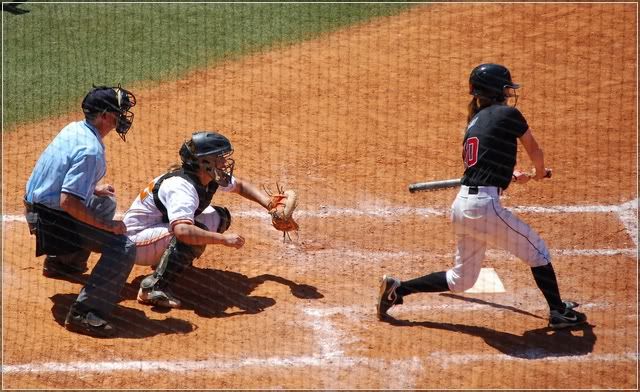 Ashley Pauley at bat.
Brianna Hesson 1B and Ashley Pauley 2B
Alisa Goler
Happy Dance Part I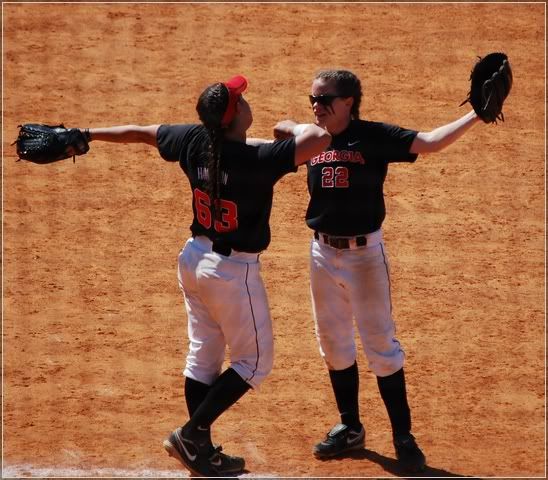 Happy Dance Part II:  Hamilton and Schnake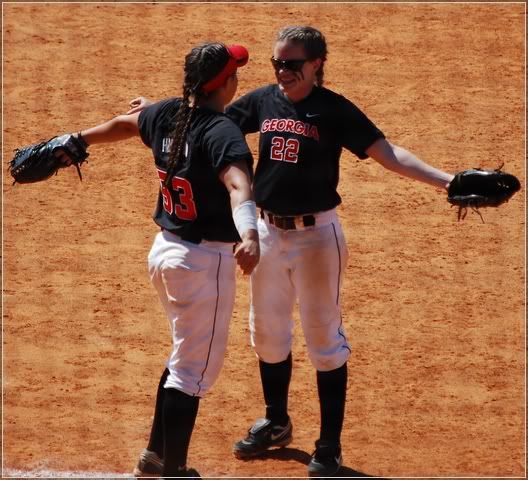 Happy Dance Part III:  Hamilton and Schnake
Mound Meet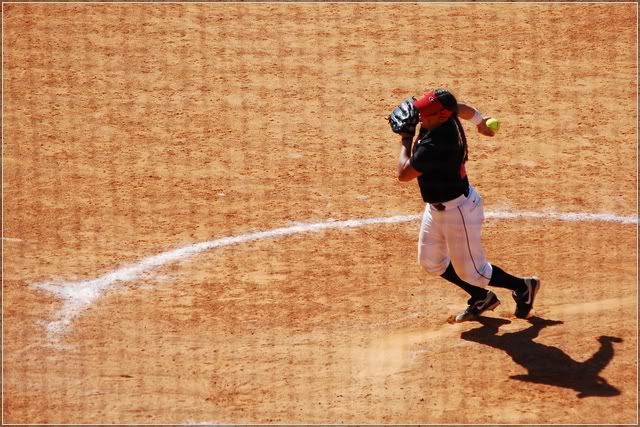 Hamilton Power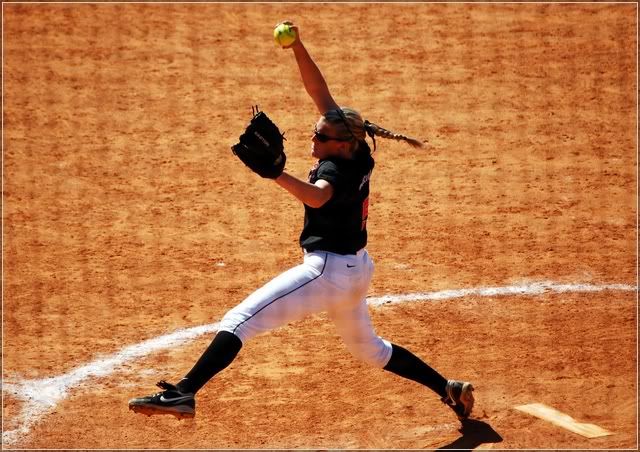 Sarah McCloud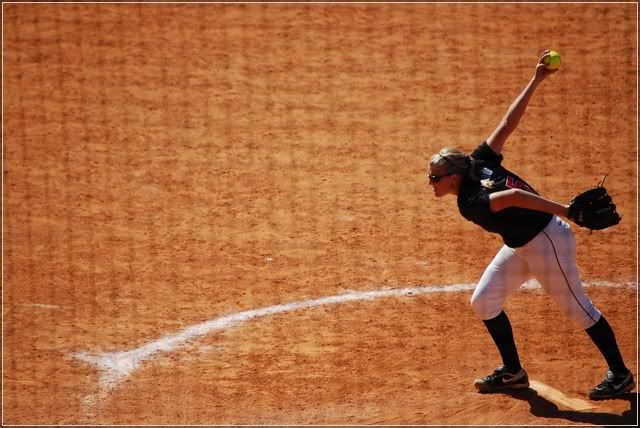 Sarah McCloud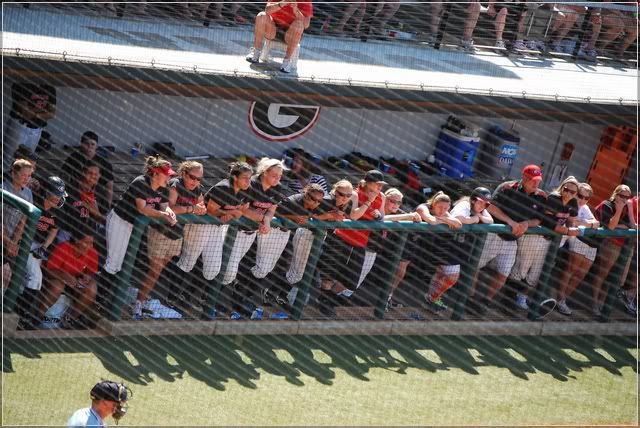 The Team (and my batgirl)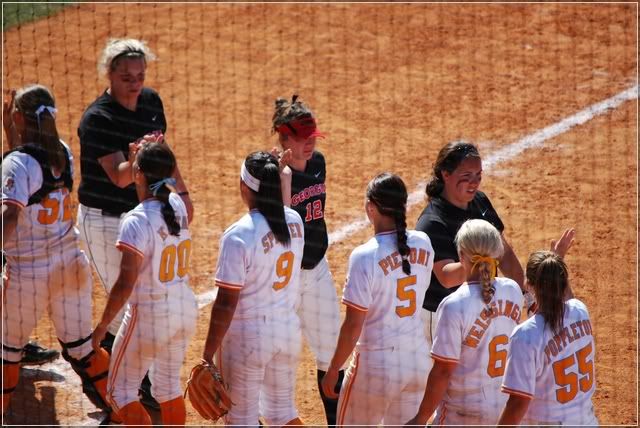 For anyone in the North Georgia area, be sure to check the UGA Lady Bulldogs schedule next season for some FREE entertainment!